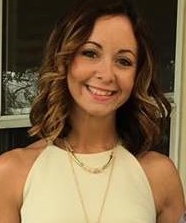 Hi, my name is Karolyn. I am 33 years old. I have a Bachelor's degree in Counseling and Human Services and a Master's degree in Elementary Education. I grew up in Northeast Pennsylvania. I was raised by a single Dad. My older sister is my rock. I'd be lost without her. I have two amazing children, Ryan (9) and Madi (8). Luckily, one of those children, Madi got my husband's skin type. I was diagnosed with eczema when I was 5 years old. I was told it is very common for those who have asthma to also suffer from eczema.
As I grow older, my flare ups are not as frequent. The same is true with my asthma. I have been fortunate that both symptoms have been labeled "acute". Now, sadly, I am dealing with my son Ryan's eczema. He does experience frequent flare ups and it infringes on some of his daily activities. My whole world revolves around Ryan and Madi. They have changed my life in so many happy ways.
In my spare time, I love to run and exercise. I am a teacher. I knew I was going to be a teacher from the day I was 10 years old. It wasn't one of those stories where I had a great teacher and I knew I wanted to be like that person. It was more so I had longed for a great teacher. I knew I wanted to be someone's "favorite teacher story" one day. I am thankful for every day to experience life and all it has to offer. I know something as inconvenient as eczema can really ruin a person's day. I really hope I can spread my positive attitude to the world of those who suffer from the condition. Thanks for reading :)
Click here to read all of Karolyn's articles on AtopicDermatitis.net.