Missy Neihart
Last updated: January 2023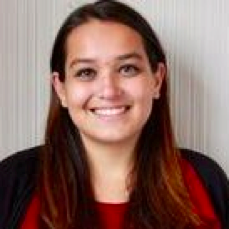 Missy was previously an advocate on AtopicDermatitis.net.
Hi! My name is Melissa (Missy) and I am a 24 year old EMT and Biochemistry student.
I was diagnosed with Atopic Dermatitis when I was just 8 years old. At that age, I didn't really think much of it, other than that it was something that occasionally allowed me to miss school. It wasn't until I turned eleven and was diagnosed with Ulcerative Colitis that the severity of atopic dermatitis came to light. I began to hide all of my symptoms from not only friends and family, but my doctors, because I was ashamed. It wasn't until I was forced to go to the hospital because of a double flare with my Ulcerative Colitis and atopic dermatitis. It was there that I met a support group of people who were going through exactly what I was and I was inspired to start talking about what I was feeling and experiencing.
Documenting my journey and being an advocate for all those that experience the same things I do is very rewarding to me. It has not only helped me learn to talk about my conditions and thus, feel better, but is also very rewarding, because I can help so many of you that feel like you're alone.
Click here to read all of Missy's articles on AtopicDermatitis.net.