Raelle
Last updated: January 2023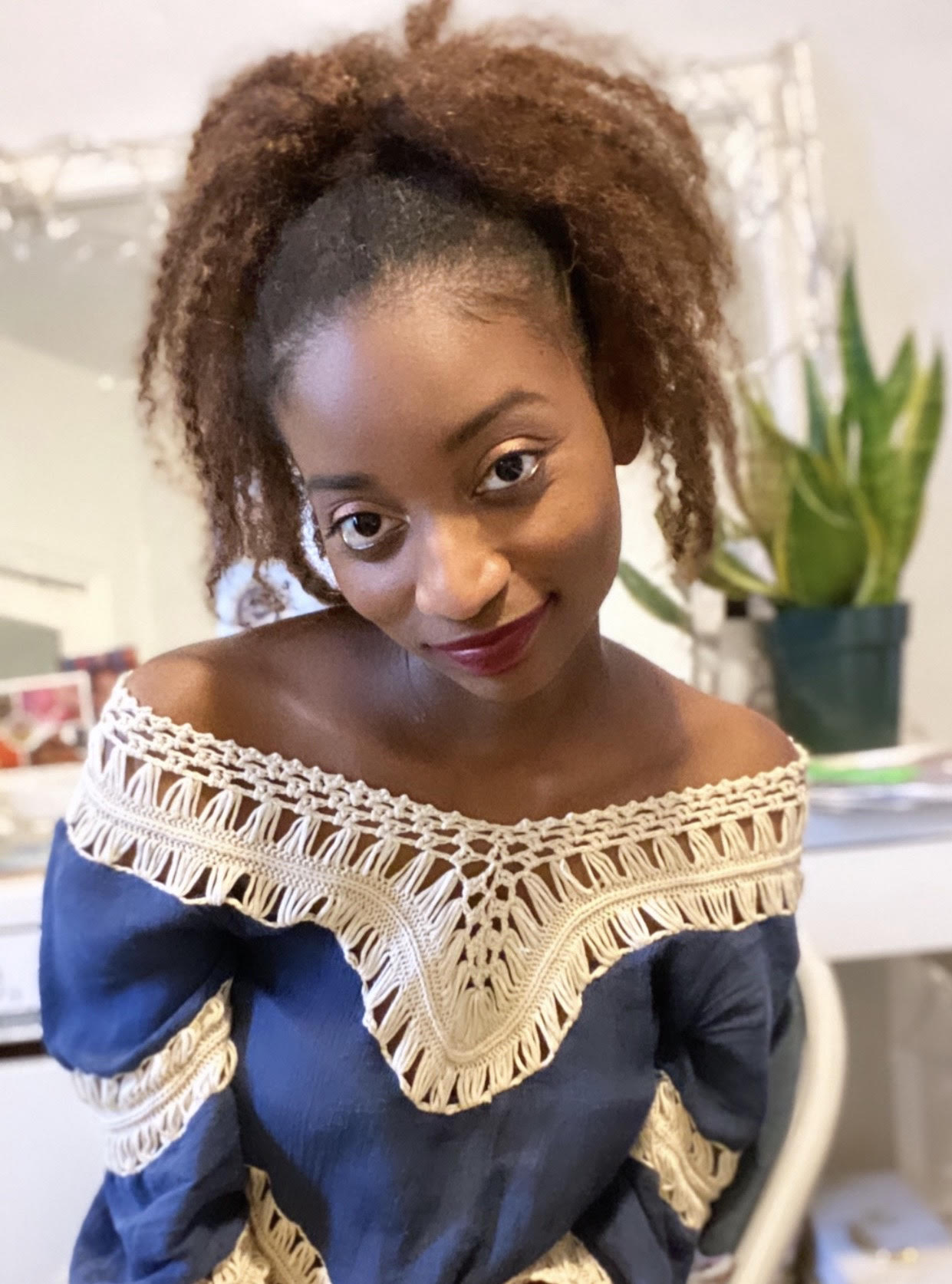 Raelle was previously an advocate on AtopicDermatitis.net.
Raelle (Ray-L) also known by her eczema focused Instagram name, Woke Within Skin has had moderate to severe eczema since she was born. She also has been diagnosed with severe asthma since the age of 7 along with allergies. Her mother who currently suffers with hand eczema, described parts of her skin as a newborn feeling like sandpaper.
Raelle has seen eczema present on every part of her body at different times throughout her life. Early 2018 at the age of 26, Raelle began experiencing what is most commonly expressed as Topical Steroid Withdrawal (TSW), where her medication no longer worked for her eczema control. Due to TSW she was covered from head to toe with eczema causing her to be unrecognizable with debilitating burning skin, body soreness, an itch so deep to the bone, and having all of her hair fall out due to scalp eczema. Raelle suffered immensely for nearly two years. An improved lifestyle that she personally developed from years of research plus trial and error slowly helped her to begin healing.
What also has truly uplifted her is the "Woke Within" mindset that she adopted. It constantly reminds her of the necessity to keep pushing determinedly forward. Being "Woke Within" for your Skin is a self-conscious internal effort toward choices of hopefulness, positivity and acceptance no matter the gravity or singleness of what we are dealing with externally. Spreading this awareness and messaging gained from a lifetime of eczema-induced trials has opened up many opportunities within the national eczema community giving her the proud title of Patient Research Advocate.
In the summer of 2018, Raelle also was included in an electronic billboard promoted for months by the National Eczema Association in Times Square, NYC. She especially loved seeing the fitting words, "Empower Yourself" written across her photo. In 2019 she addressed the Federal Drug Administration (FDA) in a panel in Washington, D.C. at a meeting titled, "More Than Skin Deep". Additional eczema involvement for Philadelphia, PA native, Raelle can be found on her popular eczema blog here.
Click here to read all of Raelle's articles on AtopicDermatitis.net.