Stefanie Bord
Last updated: January 2023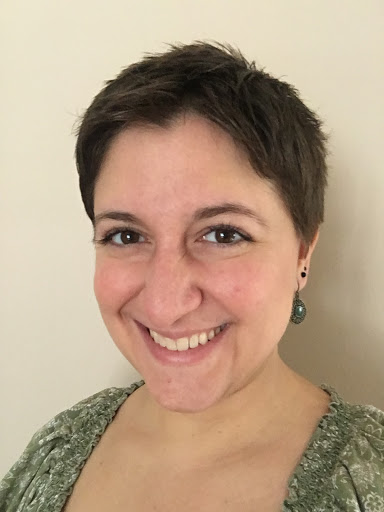 Stefanie was previously a health leader on AtopicDermatitis.net.
I've been dealing with atopic dermatitis for about twenty years now, since I was in high school. It was completely embarrassing. I got it on my eyelids, palms of my hands, and the back of my neck. I dealt with the symptoms of chappy looking, flaking skin with regular skin lotion, thinking it was normal and not making a fuss about it. But when I got out of college, I had had enough of the embarrassment, and had a skin biopsy to see if what was on my neck was eczema or psoriasis, or something else. But the results came back inconclusive because, since my skin was in such bad shape, they couldn't really analyze the tissue! I also had a round of skin allergy tests which were put on my back for three days with paper tape. The results were conclusive: I was definitely allergic to paper tape (among other things like nickel), but none of it seemed to be the cause of my itchy, flaky skin. The dermatologist more or less threw his hands up, and labeled it eczema.
I've controlled my symptoms, on and off as they come, with steroid creams, as needed, since then. I've also moved from cold New Jersey winters to hot and humid Houston weather year round, which has helped my skin significantly.
Now my daughter (my second, and youngest of two kiddos!) seems to have symptoms of eczema! It may be an allergy to milk, but at almost a year now, we aren't too worried about it. I can usually treat it with over the counter hydrocortisone ointment. We'll see how it progresses and hopefully she won't be cursed with it, the way I felt, in high school!
For a bit of info on my non-atopic dermatitis self....I graduated from Rutgers University in NJ with a BS in Evolutionary Anthropology and a minor in Geology. I went on to Columbia University in NY and graduated with an MA in Climate and Society. I have always loved science, which I think goes back to my dad being a geologist. He eventually went on to get a PhD in public health and has studied connections between our environment and our health. My mom was like a nurse and dietitian to me at home since I was diagnosed with Type 1 Diabetes at three and a half years old. Then, once I was all grown up, she went to school and became a real nurse! She now works in wound care. While I'm on the subject of family...I'm the oldest of four sisters (and no brothers!) as well!
While I was in college, I worked at a local pharmacy as a pharmacy technician. After finishing at Columbia, I worked at an environmental consulting firm. There, I traveled to government facilities (such as post offices, courthouses, Veteran's Affairs buildings, and military bases) checking for environmental compliance and then writing reports based on my findings. The work was a bit tedious, when you're copying a report from a year ago and nothing has changed at the facility. I wanted to make a difference in the environment; this felt futile. I decided I needed to change course.
I started taking courses in a teaching program and started teaching Environmental and Earth Science and General Sciences courses at the high school level. It was great! My kids (students) were sometimes hard to engage, but once the light turned on, we all smiled. I worked at the same school for about 6 years. But then my husband finished his PhD in Geology and got a job in the oil industry as a paleontologist in Houston! So we moved halfway across the country and I've been lucky to be able to stay at home with my two girls (who are also my favorite students, aged 4 years and 10 months) since!
Click here to read all of Stefanie's articles on AtopicDermatitis.net.