Giveaway! Sleigh Winter Skin With Satya (Now Closed)
Last updated: December 2021
The Sleigh Winter Skin With Satya Giveaway is now closed. Thank you for your interest!
Does winter weather make your skin extra dry and itchy? We are excited to give away products from Satya Organic Skin Care that will bring some much-needed eczema relief to 3 lucky winners. Enter to win in the submission box below!
About Satya Organic
Satya Organic Skin Care is a conscious skincare company that delivers NPN-approved, USDA-certified organic skincare for eczema and sensitive skin.
More than a moisturizer, Satya is a natural skin protectant balm that temporarily protects and helps relieve eczema and dry, itchy, or irritated skin. Satya's signature formula is created with only simple, USDA-certified organic ingredients and absolutely no steroids, fragrances, or harsh chemicals.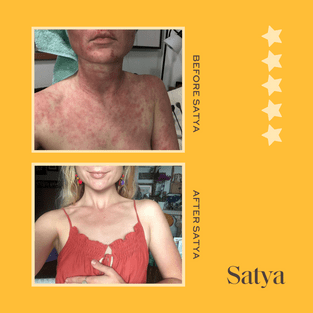 The prize
Three lucky winners will receive 1 Eczema Relief Stick!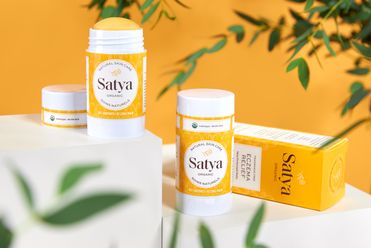 The Eczema Relief Stick delivers Satya's signature formula in a simple, mess-free twist stick that effortlessly glides on all areas of the skin! Satya's clean formulation is gentle enough for application to the entire body and face, including around the eyes and on the lips. Perfect for the car, backpack, or diaper bag, the Satya Stick is the go-to skin relief for those always on the go!
✓ Dermatologist-tested
✓ Reviewed by Health Canada and FDA
✓ USDA Certified Organic
✓ Hypoallergenic
✓ Family-friendly (Suitable for all ages)
✓ Free from steroids, fragrance, and gluten
Enter to win!
For a chance to win our Sleigh Winter Skin With Satya Giveaway:
This giveaway is now closed. Thanks for entering!
The giveaway ends on December 10, 2021, at 4 PM ET. The winners will be notified via email. The winners have 48 hours to claim their prize before an alternate winner will be selected. For more information, please read our Terms and Conditions. Good luck!

Community Poll
Do you prefer: