Turmeric and garlic are two culinary and medicinal herbs that are very well known for their medicinal effects and flavor enhancing qualities of the food they're cooked with worldwide.
Turmeric
Turmeric gives off a gorgeous golden hue that makes any dish ten times more appetizing than it did on its own. On top of that is a wonderfully effective and gentle digestive herb that makes the dish much easier for the body to absorb.
Garlic
Garlic is a natural antiviral and antibacterial herb. Not only does it add a ton of flavor to dishes, but it also helps to fight the cold by increasing the white blood cell count. I eat so much of this medicine in my daily cooking that I'm convinced that I'm a descendant of a family of vampire hunters.
Hope you will give it a go!
Ingredients for garlic rice:
1 cup of leftover rice
1 tablespoon of olive oil
1 clove of garlic
¼ onion chopped
½ teaspoon of turmeric powder
½ teaspoon of powdered sweet basil
1 tablespoon soy sauce or ¼ teaspoon salt to taste
2 tablespoons of chopped fresh chives
1 dash of chili powder or chili flakes (optional)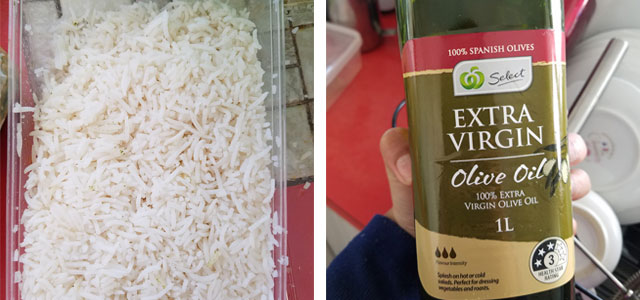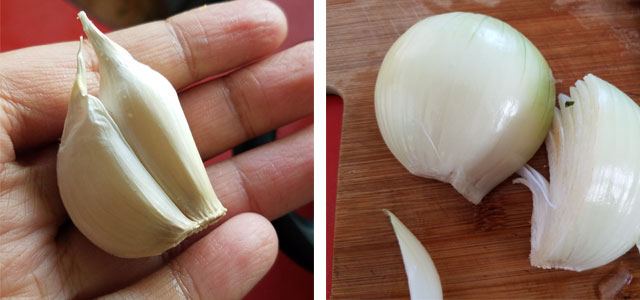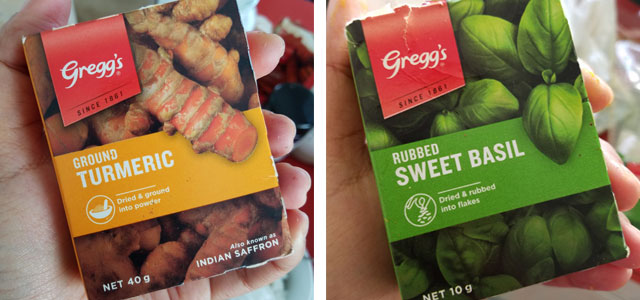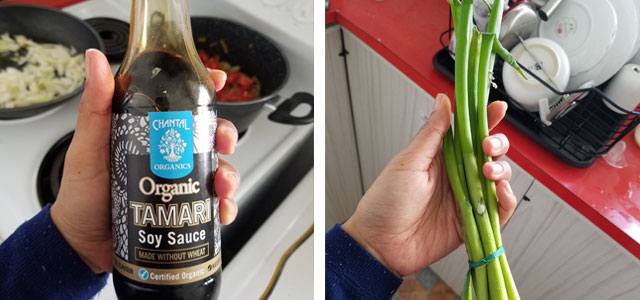 Directions for garlic rice:
Sautee garlic and onions in olive oil over a frying pan for about 5 minutes or until slightly brown and soft.
Add the rice turmeric powder, and sweet basil powder and mix thoroughly until evenly distributed, about 5 minutes.
Add the soy sauce or salt and top with the chives.
Author's Note: Would also work very well with coriander.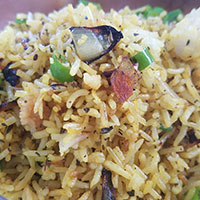 This is super tasty on its own and you can add tofu or other protein sources to make it more filling of a meal. It'll also work well with a salad on side as well as topped off with some avocado chunks.
How do you like to dress-up your leftover rice? What are you favorite herbs, flavorings and additions to bump it up and enjoy it? Hope you enjoy it and let us know how it goes in the comments section down below!
Do you have your own eczema recipes?? Share here!
Nutrition facts
Per Serving
Disclaimer: AtopicDermatitis.net does not provide any express or implied warrant toward the content or outcome of any recipe.

Community Poll
How does your emotional health relate to your physical health?