Oat, Chocolate & Avocado Smoothie
A smoothie to heal you from inside out.
It's 2021. The middle of a pretty harsh winter can affect many of us atopic dermatitis peeps. Our skin is drier, flakier, and it is generally a lot harder to keep on top of. So, my tip of the month is soothing your body from inside out with a delicious oat, chocolate, and avocado smoothie. It's rich in essential fats and vitamins and will go a long way in helping your body to heal.
Prep time: 2 minutes
Ingredients for oat, chocolate, and avocado smoothie:
2 heaped tablespoons of organic Cacao powder
50g of porridge oats
1 banana
1 tablespoon of almond butter
1 tablespoon of flaxseed
2 cups/1.5 pint of almond milk
1 avocado
1/2 tablespoons of honey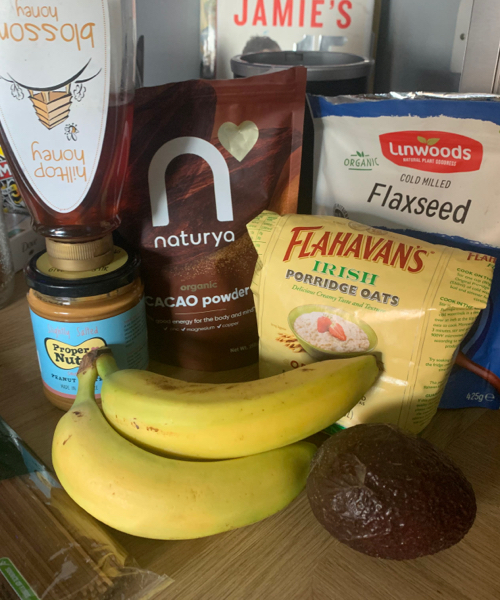 Key ingredients
Avocado: Extremely rich in potassium and has heart-healthy monounsaturated fatty acids. They are loaded with fiber and can help in reducing cholesterol and triglyceride levels.
Organic Cacao powder: It comes from the Theobroma Cacao tree. It's rich in antioxidants and can help with fatigue.
Directions for oat, chocolate, and avocado smoothie:
Put all ingredients in a blender.
Blend for 30/40 seconds.
Serve.
Nutrition facts
Per Serving
calories: 1089
carbohydrate: 120g
fat: 61.4g
fiber: 34.9g
potassium: 1580mg
protein: 25.8g
saturated fat: 11.5g
sodium: 300mg
sugars: 37.2g
Disclaimer: We recognize that some ingredients listed in this recipe may be a trigger food for some people. Please feel free to omit or substitute any ingredients that don't work for you.

Community Poll
On an average day, how would you rate your level of anxiety related to atopic dermatitis?