Eczema Awareness Month - Comments That Deserve an Eye Roll
October is Eczema Awareness Month. Eczema, also known as atopic dermatitis, is a chronic, itchy, skin condition that can be painful to live with - both physically and emotionally.
Anyone with eczema knows that the visible rashes can have a major impact on confidence and self esteem.

Community Poll
Has eczema impacted your self esteem?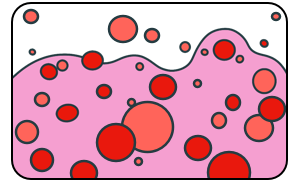 Comments that deserve an eye roll
Sometimes people say things that aren't so nice. They look at our eczema flares and say hurtful things.
"Just put some lotion on it"
"If you stop scratching, it will go away"
"Eczema is just dry skin"

Community Poll
Has anyone said a hurtful comment about your eczema?
If only they knew how much their words sting. And how irritating and angering they can be, too.
We're here to say - you are not alone. This month, join us by raising your voice about comments that deserve an eye roll.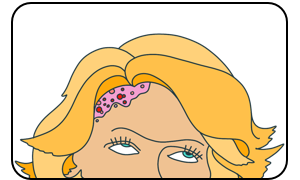 Get talking about hurtful comments
Tell us: What's the most hurtful thing someone has said about your eczema?Answer here.
Share about it on social media with the hashtag #eczemaeyeroll.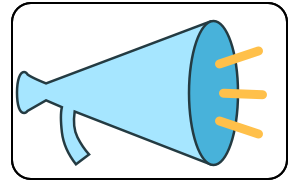 Share your eczema story
Tell us about a time that someone said something hurtful about your eczema. What did they say? How did you respond? What do you wish other people knew about eczema?
Stories can help others living with eczema feel less alone.Share my story.
Social media toolkit
Post on Instagram
Spread awareness by posting this image and tagging @atopicdermatitis_hu.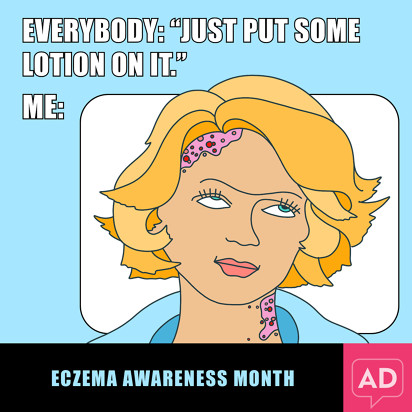 Update your profile picture
Add our custom frame to your current Facebook profile picture by clicking the image below and selecting "Use Frame".
 

Update your Facebook cover photo
You can update your cover photo by saving the image below to use as your own.


Follow us on social media
Follow @atopicdermatitis_hu on Instagram
Like AtopicDermatitis.net on Facebook
Follow @AtopicDerm_HU on Twitter

Community Poll
On an average day, how would you rate your level of anxiety related to atopic dermatitis?