Ideal Eczema Treatment: An Impossible Quest?
Trial and error seem to be the name of the game when it comes to finding what works for atopic dermatitis. It is an endless battle that almost feels impossible. Wavering from prescription topical treatments to over-the-counter options, finding the perfect combination can be overwhelming. Is the ideal treatment really out there? Or are there barriers in the way, blocking us from clear skin?
These same frustrations were shared by 770 respondents in our 2021 Atopic Dermatitis In America Survey.
Finding what works for eczema is not easy
Something that worked three months ago just is not working anymore. Sound familiar? The unpredictability of flares and reactions to various allergens, triggers, and irritants does not make the quest to find the right treatment easy. Will the search for finding what works ever end? It does not always feel like it. Anxiety and exhaustion come into play when we are continuously trying something new.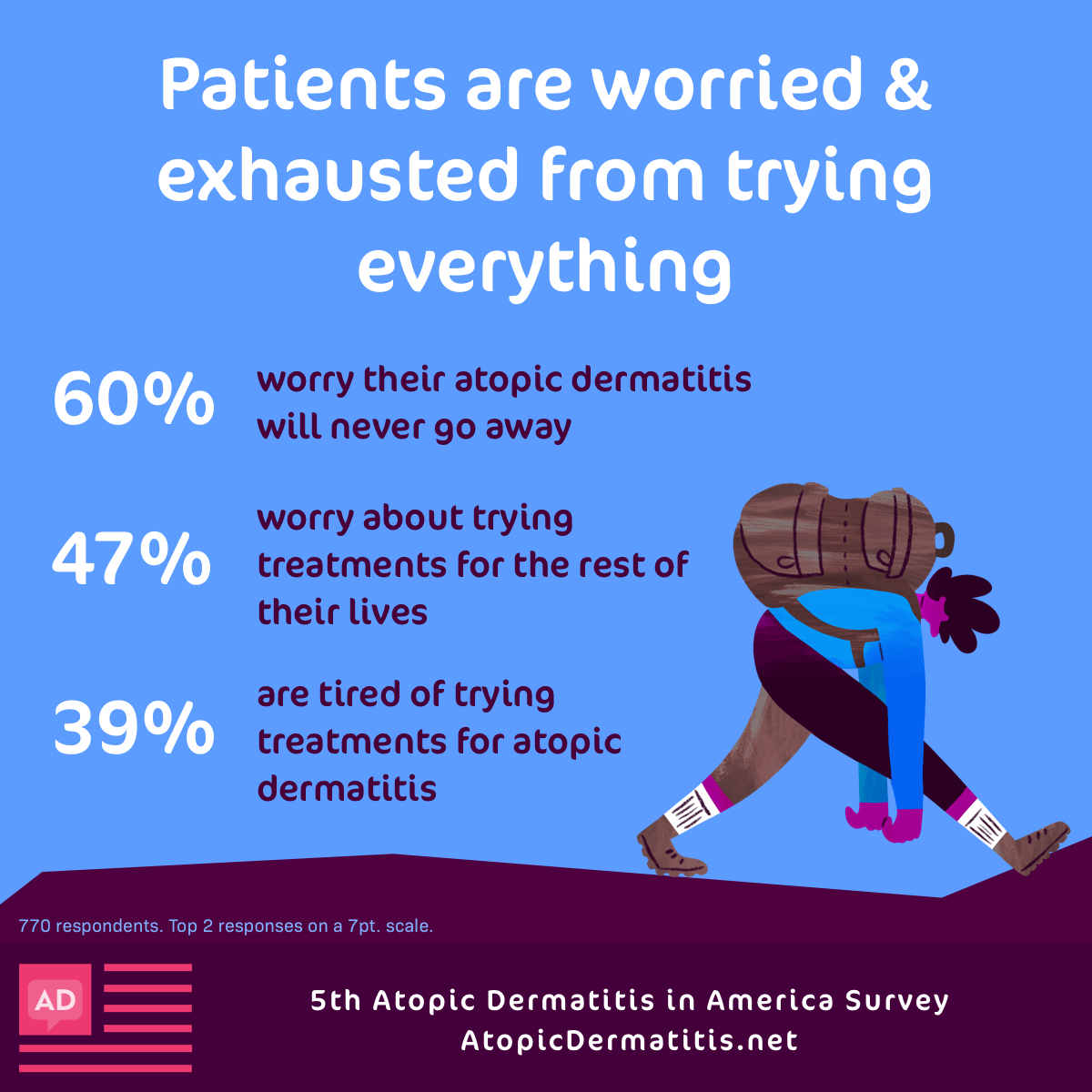 This treatment just is not working anymore
How long do we try a treatment before deciding it is not working? How do we know if a treatment is working (or not)? Well, many have said if they notice that their skin appears clearer, patches of flares appear smaller or faded, or there are no side effects, a treatment seems to be working. Oh, and of course, we cannot forget about the itch subsiding, even just a little. But it seems that that is not the case most of the time – and it does not always take too long to see that.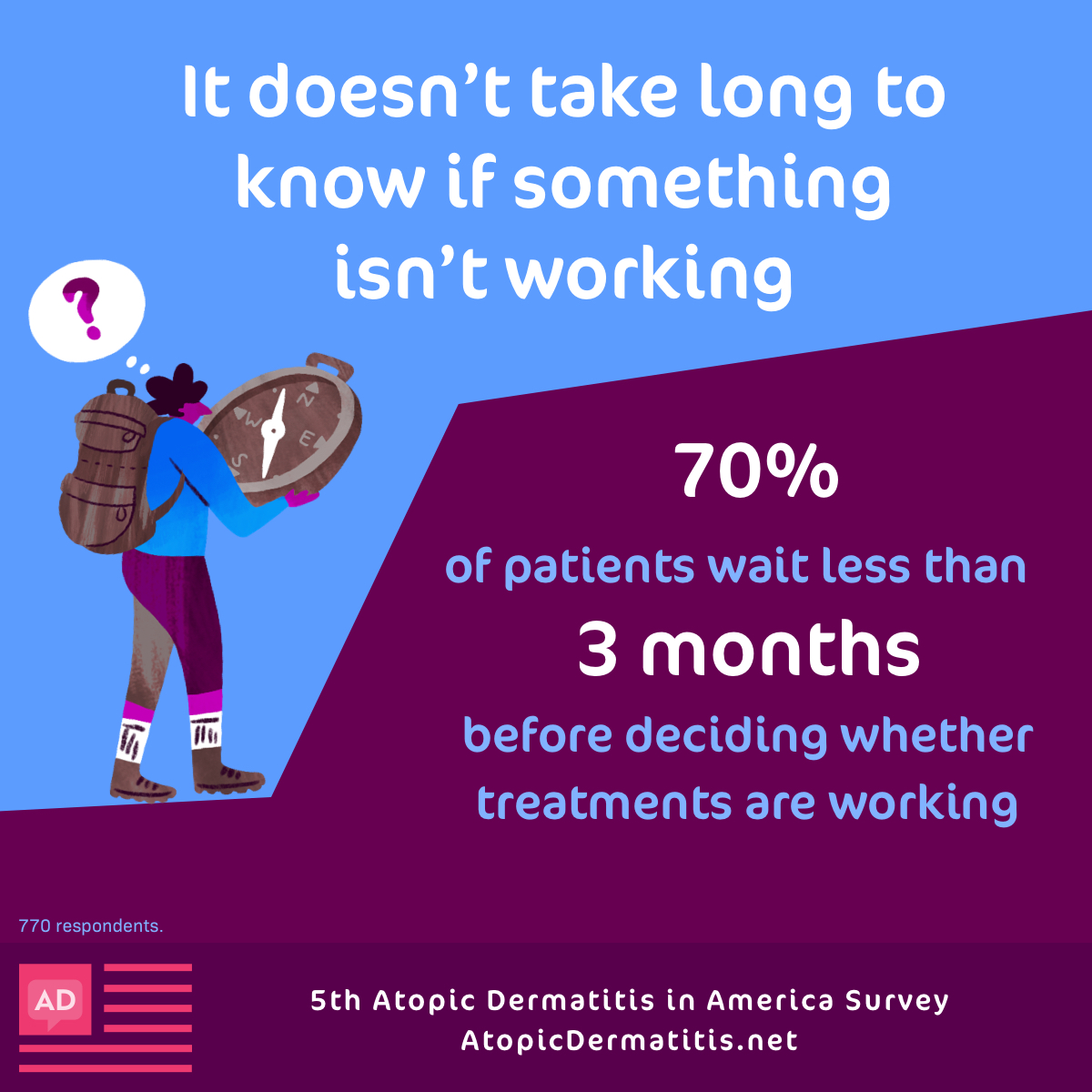 Eczema treatments are not always attainable
Not only can our skin act as a barrier to treatment, but outside factors as well. Managing eczema can be expensive, paying for doctor's appointments, prescription treatments, over-the-counter skincare products, and so much more. If your doctor is not bringing new treatment options to your attention or is offering options that have not worked, how do we know we are on the right path to that ideal treatment?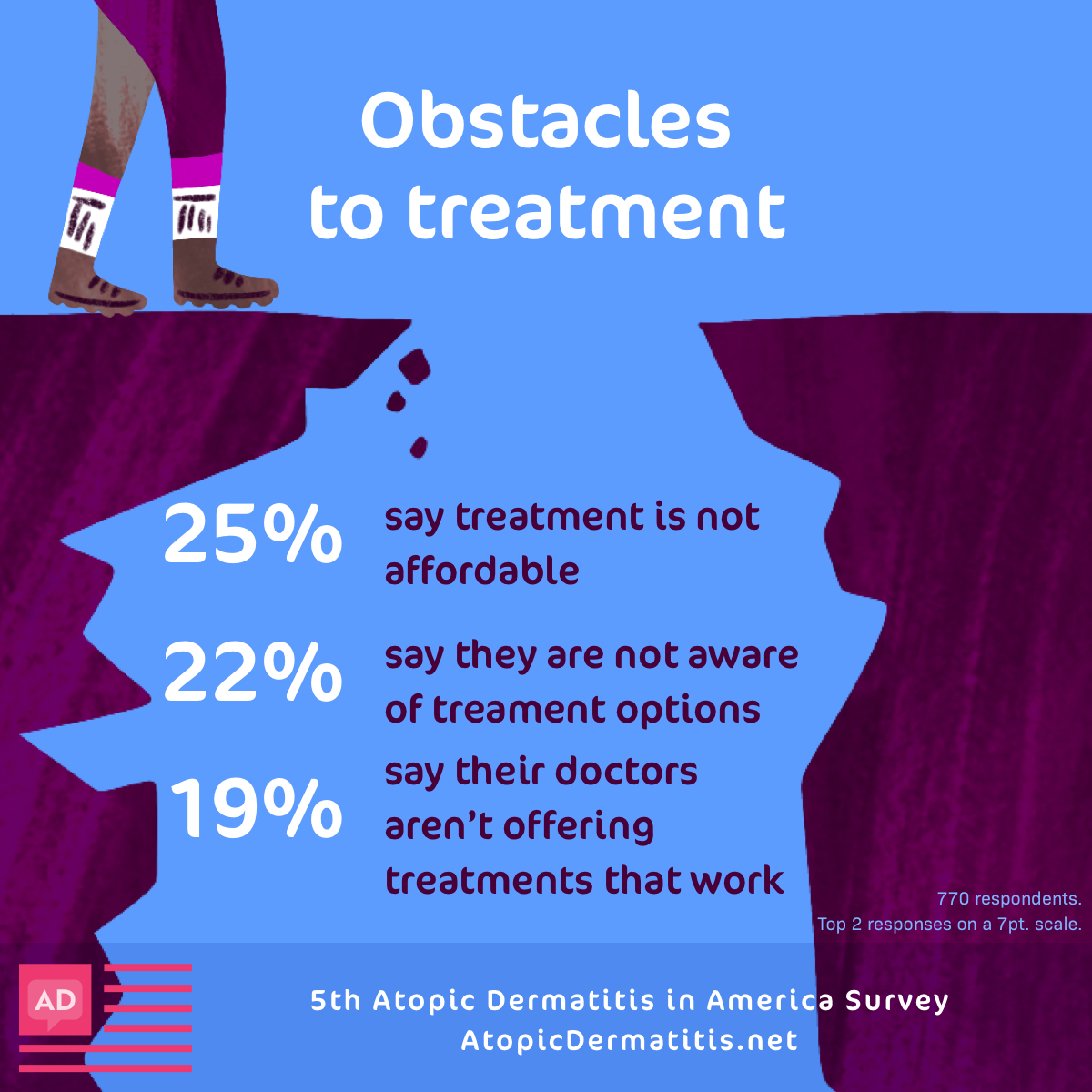 What other options are out there?
When prescription treatment does not seem to be on our side, sometimes we have to supplement with other options. Turning to lifestyle changes, over-the-counter skincare products, or vitamins and supplements appears to be a common theme. But are these options enough? They work for some, but for others, the struggle is still real.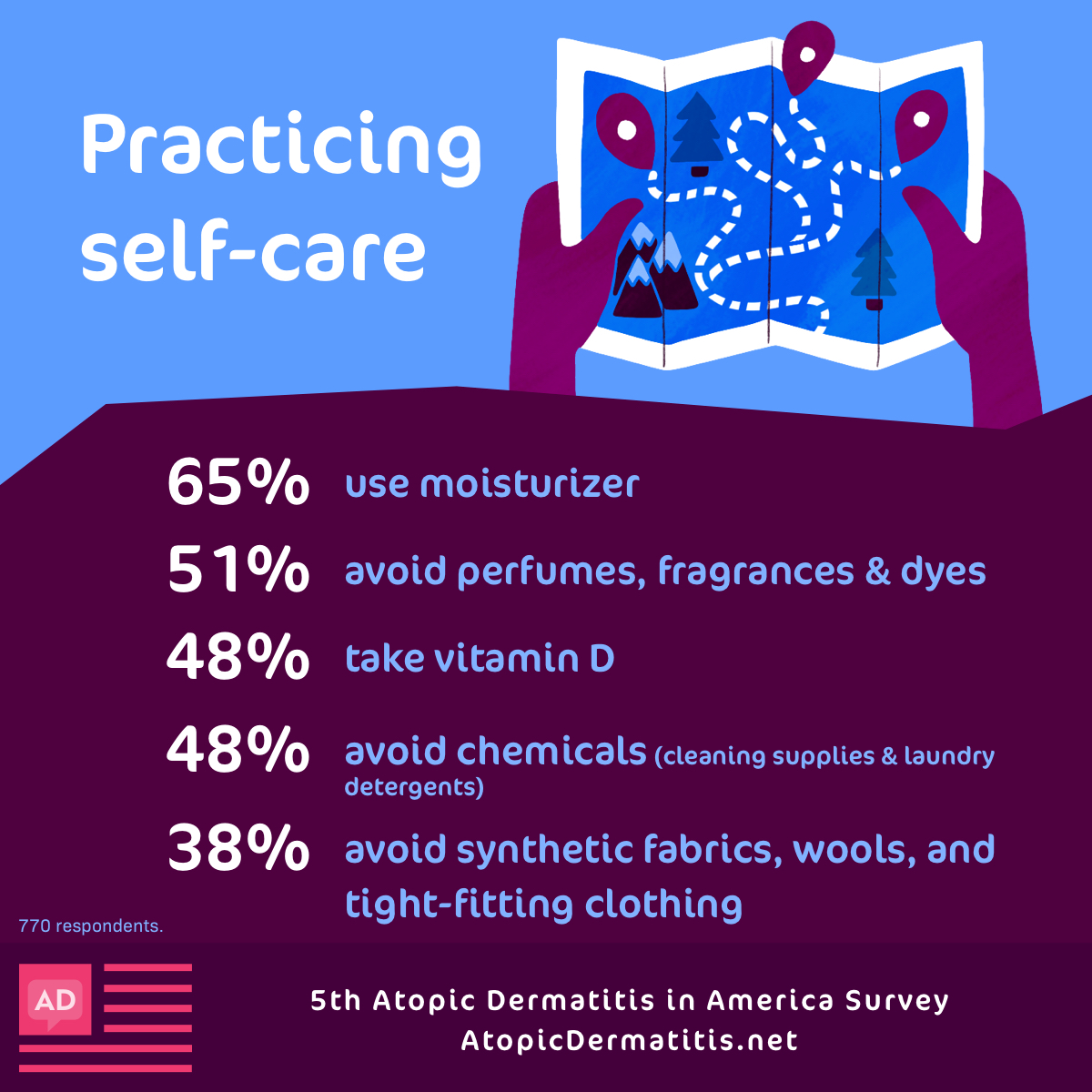 What role do our doctors play?
It is so important that we are on the same page as our doctors when it comes to our treatment goals. Whether we are choosing a more natural route or looking into treatment options that require a routine, we need our doctor's recommendations to be aligned with our journey. It is our skin, so why is it not our decision? The ideal treatment should be in OUR hands.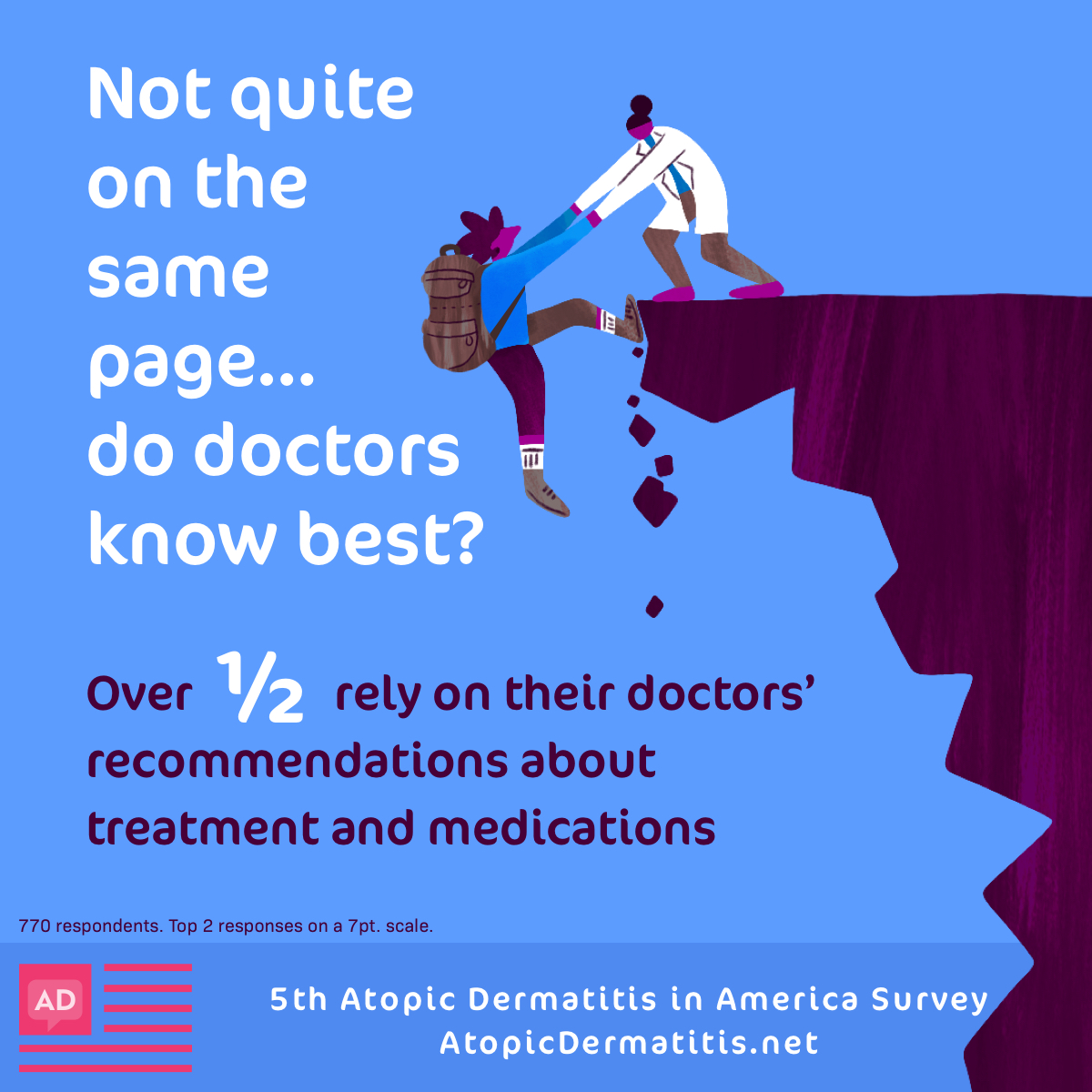 The 2021 Atopic Dermatitis In America Survey was conducted online from March through May 2021. All 770 respondents were people who have been diagnosed with atopic dermatitis.

Community Poll
What type of infection do you deal with most often?