Instagram Interview: @tsw.journey
The Editorial Team at AtopicDermatitis.net is highlighting people in the eczema community and their healing journeys in a series of Instagram Interviews. To kick it off, we talked to the guy behind the @tsw.journey Instagram account, Mattias M.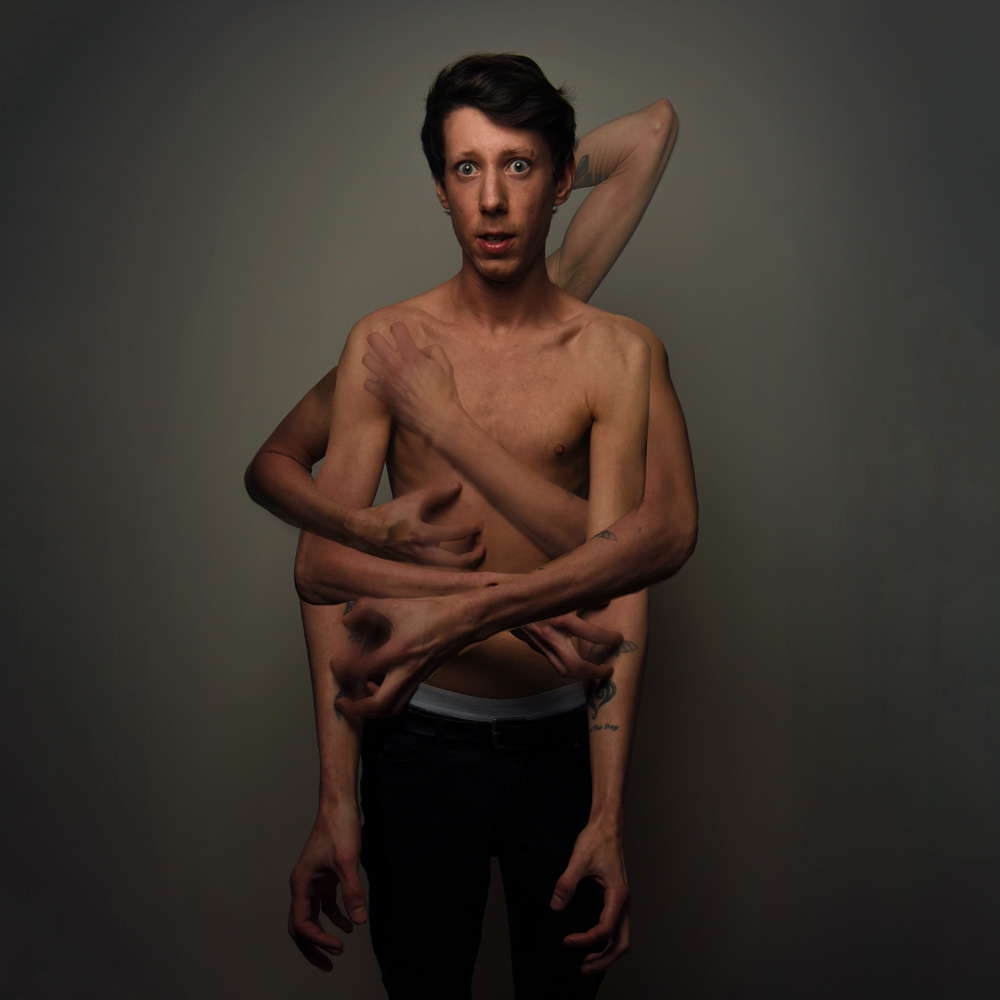 Depicting the intense itch
Editorial Team: Tell us more about your inspiration for the photo above.
Mattias: I got the inspiration for this photo by wanting to capture the reality of living with itchy eczema everyday. I thought, why not create something out of it. Since I love photography, imagery was the obvious choice when trying to illustrate this.
Who can't relate to the intense itch, spreading one place to another, ending up like you are on a scratch-routine all over, heh? I think most people can relate to this. It feels good to create something other people can relate to, and not just for myself. I actually have a few other image ideas related to this one in my head that I might do something with next!
Not fighting eczema alone
Editorial Team: How has Instagram impacted your healing journey?
Mattias: I have two things to thank for being this patient and steroid free so long. Those are my wonderful girlfriend, and all the topical steroid withdrawal (TSW)/eczema accounts on Instagram. My girlfriend has stood up for me in all weathers and supported me through this in all kinds of ways. Without her, I wouldn't be free from steroids for as long as I have been today!
Connecting with others
The Instagram accounts with eczema and TSW people have been an awesome way to connect with people who are suffering the same way as I do. I feel connected and that I'm not fighting this on my own. It's really awesome to see that people have the same good/bad days as I do. It's really a supportive community. People are so willing to comfort each other and share tips about what's working and not working for them. The best part is seeing people who have been down the road to hell getting their lives back. It spreads so much joy in me for them, and gives so much hope for all of us to continue. I think it's really good to document both the good and the bad days.
Reflecting on the journey
It can help to look back when you feel low and see that it isn't that bad compared to the start of your journey. To be honest I have been kind of lazy at documenting so much myself, but I do try to follow as many as possible to follow their journeys. I can truly recommend everyone to join the friendly and supportive community on Instagram. Some of the people I follow are actually having meet-ups for everyone, which is awesome!
This article represents the opinions, thoughts, and experiences of the author; none of this content has been paid for by any advertiser. The AtopicDermatitis.net team does not recommend or endorse any products or treatments discussed herein. Learn more about how we maintain editorial integrity
here
.
Poll
Have you been diagnosed with atopic dermatitis?