Daisy Shares About Dupixent
The Editorial Team at AtopicDermatitis.net is highlighting people in the eczema community and their healing journeys in a series of Instagram Interviews. We talked to Daisy (aka @tswdaisy) about Dupixent, traveling, and connecting with eczema warriors from around the world.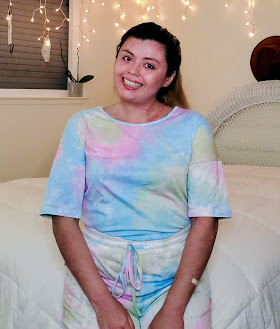 Daisy's eczema story
My personal experience with eczema has been a love and hate relationship. Since I was a little girl, I had eczema all over my body.
My parents would always take me to the dermatologist where they would prescribe me steroid creams. My parents didn't know better because they didn't speak English and were taught to follow the doctors orders. No one ever told them that steroids can cause long term side effects and my dermatologist would never prescribe me anything else that wasn't steroid creams.
It wasn't until my teenage years my eczema went away. I was fortunate enough to go through middle and high school without having any trace of eczema. Although, eczema decided to make a reappearance and came back with a vengeance in the last couple of years.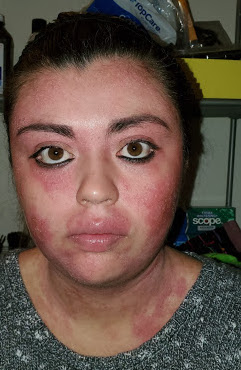 Eczema taught me to care for myself
I say it is a love and hate relationship because if it wasn't for eczema I wouldn't take care of my body more. Eczema has helped me to listen to my body and slow down when I am doing too much. It has also helped me to become more positive and be more sensitive with people.
Dupixent and side effects
Editorial Team: Can you share more about your experience using Dupixent?
Daisy: During 2017 when I started school at Sonoma State University my skin started flaring due to stress. I was covered from head to toe and my dermatologist had suggested for me to try Dupixent.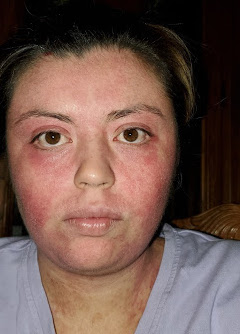 My insurance denied it until it became approved the second time around. They made me try several creams and ointments before being able to receive Dupixent.
I remember being approved on the medication and was so excited! My first injections helped to clear up my skin in a matter of weeks. After a few weeks on the medication I started to get really bad side effects mainly red, itchy and sensitive eyes (conjunctivitis).
Stopping Dupixent cold turkey
After six months on the medication, I decided to get off of it and go cold turkey. I wasn't using any medication and my skin was well.
In the summer of 2019, I was hospitalized due to staph infection and herpes simplex one virus. After a month of taking steroids in the hospital and many medications, my body was still really flared up. Once again my dermatologist fought for me to get back in Dupixent. Again, the insurance denied it and it took about two months to become approved.
The second time around on Dupixent, my skin cleared up again quickly. Within a few weeks starting I wasn't itchy at all and I was able to regain my sleep.
Hair loss and eye problems with Dupixent
I had no side effects until a few weeks in my hair started falling out like crazy. I was going bald. After two months the hair loss stopped and I started getting the eye side effects again. I was given prescription eye drops from my ophthalmologist which helped me a lot.
I have been on the medication now for about 9 months and I have noticed that my skin doesn't seem to progress very fast anymore. Also, my facial eczema doesn't want to go away completely. It is never completely clear of eczema. I know many people who have used Dupixent and are fortunate enough to have no side effects. If you are looking for a new medication I would recommend for you to talk with your dermatologist.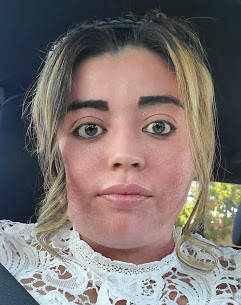 Tips for traveling with eczema
Editorial Team: Your personal Instagram has lots of travel photos. Any advice for planning a trip with eczema?
Daisy: When I can, I always try to travel twice a year. I love traveling and it makes me so happy.
One of my favorite places to travel is to Cancun, Mexico. My skin seems to love the humidity and water from the sea. When traveling with eczema, I always take my necessary toiletries and more to avoid flare ups. I like to take my own hand soap because usually hotels have cheap soaps that aren't good for our sensitive skin. I also always travel with my shampoo and conditioner for the same reason.
Bring allergy pills and your own sheets
I think it's so important to take allergy pills and ibuprofen, they're good to have them just in case of an emergency. If I know I am traveling for more than two weeks I always take my own sheets, pillow cases and towels. I am used to my cotton pillow cases and I have noticed I can be more sensitive to other kinds.
For my moisturizers I buy little jars from the dollar store and use those to take my creams. I like to take some apple cider vinegar in a jar just in case I flare up I am able to take a bath. I also like to get a hotel near a supermarket or big store just in case I need something from home.
Support from loved ones and Instagram
Editorial Team: Who are your biggest eczema supporters? What do they do to support you?
Daisy: My biggest supporters have been my family, boyfriend and the eczema community on Instagram. My family has always helped me when I have been at my lowest points.
During my hospitalization last year for over a month my family and boyfriend were there for me every single day. I was never left alone which I am grateful for. With the amount of medication I was given I don't remember much and if they wouldn't have been there I wouldn't have been able to advocate for what I wanted which my family knew.
My boyfriend has always been supportive of me and is always helping me when I am not feeling well. He has a lot of patience with me which I am grateful for. I think it's so important to have a partner who listens to you when you aren't doing well without saying anything. Someone who can see past your discoloration, scars and eczema that will love you for who you are.
Connecting with eczema warriors from around the world
Since 2018 after the National Eczema Expo in Chicago, I decided to make my eczema account on Instagram. Since then, I have met eczema warriors from all over the world including the UK, Dominican Republic, Argentina, Spain and other countries.
I love how I can talk to people who know what I am going through and see that I am not alone. I love to engage with others and spread positivity. I know we will all heal one day and this will all be just a reminder that we are stronger than we think. We are warriors!
Being bullied as a child and speaking out
Editorial Team: Anything else you'd like to add?
Daisy: As a little girl, I never knew someone with eczema. I remember other classmates bullying me because of the lesions on my skin. Also, many other classmates didn't want to play with me because they thought I was contagious.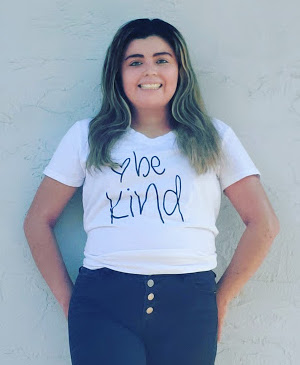 I think it's so important to speak out about our stories. We help to bring awareness to others by doing so. I wish I would've known that steroids weren't helping me rather making my skin worse. I would've wanted someone to tell me that steroids can cause long term side effects and that there are other ways to help relieve the symptoms.
Follow Daisy's healing journey on Instagram at @tswdaisy!
Have you tried Dupixent for eczema? Why or why not?
This article represents the opinions, thoughts, and experiences of the author; none of this content has been paid for by any advertiser. The AtopicDermatitis.net team does not recommend or endorse any products or treatments discussed herein. Learn more about how we maintain editorial integrity
here
.

Community Poll
Do you prefer: